In the Year 2000
Women in Film History - Profile #3
This is the second in a 5-part series celebrating Women's History Month. Read the first two profiles here and here.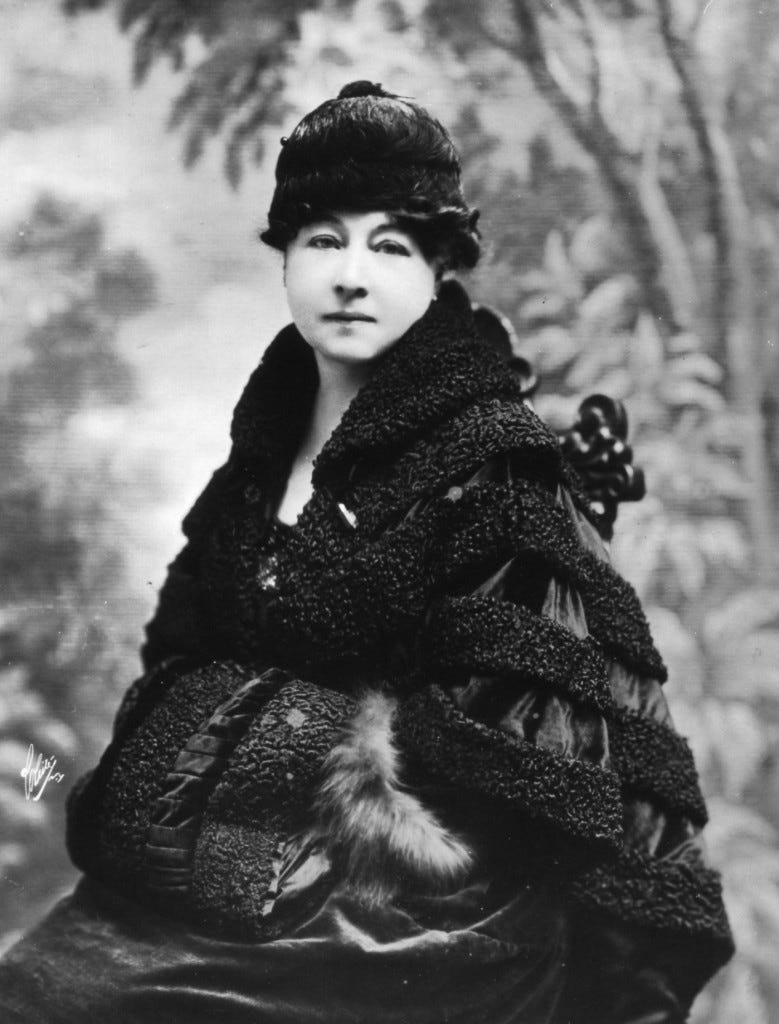 Alice Guy-Blaché (1873-1968)
Alice Guy-Blaché was a pioneer of cinema when it was still a fledgling art form, and she is believed to have been the "only women film director in the world" between 1896-1906. Guy-Blaché's films are whimsical and daring, calling to mind the work of Georges Méliès, and her technical experimentation helped create the cinematic language. Unfortunately, Alice Guy-Blaché was quite literally written out of film history, and few of her thousands of short films have survived.
Alice Guy-Blaché was born in France and began her career working as a secretary for the inventor Léon Gaumont. She used her position to gain access to one of the Gaumont company's cameras. In 1896, she used this to shoot her first film—and one of the first ever narrative films— The Cabbage Fairy. She eventually became the Head of Production for Gaumont, and made over six-hundred short films, usually making multiple single-reel films per week. On approaching Gaumont, she said:
"I thought I could do better…Gathering up my courage, I timidly proposed to Gaumont that I would write one or two short plays and make them for the amusement of my friends. If the developments which evolved from this proposal could have been foreseen, then I probably never would have obtained his agreement. My youth, my lack of experience, my sex all conspired against me."
After leaving her position in 1907, Guy-Blaché established her own film studio, Solax, based in New Jersey, and Gaumont continued to distribute her films. At Solax she wrote, directed, and produced weekly films, launched the careers of many notable silent film actors, and continued to experiment with her medium through close-ups, double exposure, and special effects. However, in 1914, funding dissipated due to World War I, and Solax was eventually sold in 1922. That same year Guy-Blaché divorced her husband and returned to France. She never made another film.
Much of Alice Guy-Blaché's work has been lost, but what has survived proves her prowess as a director and her progressive subject matters. She directed A Fool and His Money, the first film to star an all black cast, and her films often delved into gender politics, such as her satirical film The Consequences of Feminism (remade in the US as In the Year 2000) which depicted a world where gender roles are reversed, meaning men are objectified and women have power.
While she was celebrated during her career, Alice Guy-Blaché was largely erased from film history. This began when her former employer, Léon Gaumont, published a history of his company's work— a history which rather conspicuously never mentions Guy-Blaché. Her memoir eventually led to recognition, and she was award a posthumous Oscar in 2012.
A House Divided (1913)
A comedy of gender and classic screwball misunderstanding, A House Divided depicts a husband and wife who each mistakenly believe the other has been cheating. They agree to "separate" but continue to keep up appearances, living together but only communicating through notes. Of course, both husband and wife depend on each other more than they knew. The film is not revolutionary, but depicts an ease and familiarity with the medium that makes it easy to watch, in a way that is ahead of its time. Director Alice Guy-Blaché moves elegantly between different locations and storylines, and cleverly uses the notes in the story to serve as title cards, giving this silent film heightened dialogue. There's a playfulness to the story, and an assertiveness in showing several distinct female characters— the gum-chewing, typing secretary, for example, is instantly iconic. While a small example of Guy-Blaché's extended filmography, A House Divided easily proves that she has earned her place in film history.